Dates for Summer 2024
Staff Training – June 1st – June 9th
Camp – June 10th – August 17th
Please note: Staff Training is mandatory for all new staff. Post-Camp dates are optional. If you are not fully available from June 10th – August 17th, there may still be a possibility of working with us, but please let us know in your application (or before via email: [email protected])
Staff Training
Staff Training is mandatory for all new staff and is paid. Staff Training is packed full of activities to help you get to know your fellow staff members, to learn and practice the skills you will need working with kids and leading activities, gain knowledge of the farm animals and how to care for them, and to familiarize you with our site, rules, and procedures. Time off during Staff Training is limited, so we suggest you are prepared for camp when you arrive. Food and housing are provided during and after staff training. Make sure to bring a pillow and sleeping bag and some warm clothes, as it can often be cold this early in the season.
Location
Farm Camp is located in the small town of Cazadero, less than 3 hours north of San Francisco on 500 acres of beautiful Sonoma County Redwoods, just 1 1/2 miles off of the Pacific Ocean Coast. It is quite remote being between 45 to 1-hour drive to the nearest town with shops.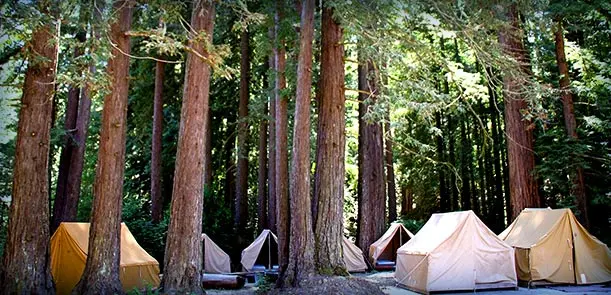 Living Arrangements
Each Staff member will get their own tent, while campers will share two per tent. The tents will be set up in units made up of 3-4 counselors and 12-14 campers. Our tents are composed of an 8'x 8′ wooden platform with a canvas tent covering and two 3″ inch mattresses that lay flat on the platform. Tents are four-sided and have front flaps which can open entirely to allow for plenty of ventilation during the warm summer days. Each unit is provided with their own sink, blue box (pit toilets), shower, fire circle, picnic table, food prep table, and cooking supplies. Every unit is provided a comfortable space and well-maintained camping amenities, but we do want to make it clear that the experience at Farm Camp is very much an outdoor experience!
Transportation to Camp
Farm Camp will provide a shuttle to camp from San Francisco International Airport (SFO) before the beginning of Staff Training. You may also take a bus or train to SFO for pick up, but please contact us before booking any tickets so we can ensure that we'll have a ride for you once you arrive. The drive to camp from San Francisco is about 2 ½ hours and the road is winding, if you get motion sick you may consider being prepared with Dramamine or the equivalent prior to the drive.
Transportation at Camp
Summer staff members are responsible for providing their own transportation during time off. As we are off the beaten path international and non-driving staff members will often carpool with another counselor who is off with them that day.
Time Off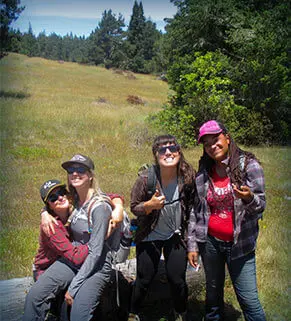 Daily – Our day consists of Morning activities and Evening activities. Most of our summer staff will work both periods and have one of these periods off during the week. These time periods are ideal for taking advantage of our natural local workout facilities (swimming, biking, hiking, running), using the staff computer, writing letters, taking a nap, etc. In addition to your period off, staff will get a night off twice a week from 9:00-11:00. You will check out with the director on duty at 9:00 pm and must be back on site and checked in by 11:00 pm.
Weekly – Staff members receive one 24 hour period off each week. Our days off will begin at 1PM or 5PM and ends at 1PM or 5PM the following day. While there are many different places to see in the area, we are surrounded by beautiful forests and encourage you to go hiking or camping on your time off. Also, we're approximately 45 minutes away from Gualala in Mendocino County, 1 hour from Guerneville which is along the Russian River, Santa Rosa is a great place to go to find the more recognizable shops and San Francisco is 2 ½ hours away to get the city experience.
Food
Staff and Campers will be provided with 3 meals a day, plus a snack. Breakfast and Dinner are served "family style" with 2 staff and 6 campers per table, lunch is buffet style and free seating. Dietary needs are taken into account at meals as well. Vegetarian, Vegan, Gluten free and Dairy free options will be available at the window.
You are welcome to bring your own food to camp; however, it cannot be stored in the Tent (due to pesky animals) and must be stored in the staff Lounge in a storage bin.
Staff Lounge
The staff lounge is located in the back sectioned off area of the Apple Dryer (barn where we store costumes and art supplies.) Here you will have books, couches, two computers (with limited wifi), outlets to charge your electronics, and storage cubbies for your personal items. The staff lounge is designated for staff members to spend time off, visit with co-counselors or to simply relax away from campers.
Personal Cell Phones & Electronics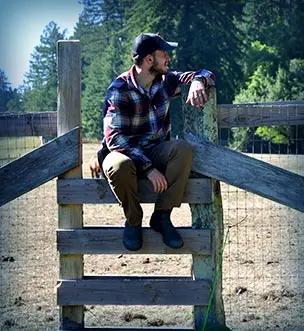 Farm Camp has a "no electronics" culture that keeps technology out of the daily camp experience for campers and staff. It is important that staff understand and support this core value, and are comfortable separating themselves from their cell phones. Staff members may only use personal cell phones during their time off, away from campers (in the staff lounge or off site) though I will note that most phone carriers will not have reception anyways. When staff are on duty, cell phones are stored and charged in the staff lounge or tent. Staff may not carry cell phones on them while on duty or have them at any time.
Computer Access
The staff lounge at camp has 2 computers available for use only during time off. These computers are connected to the internet via satellite and, unfortunately, reception is slow. The computers work fine for email and social networking sites but are NOT fast enough for streaming music or video. The internet is not finite and can run out so we caution restraint with how much Facebook, Instagram or Snapchatting you do.
Laundry
In efforts to conserve water, laundry is done offsite. Farm Camp provides some assistance to help staff do their laundry. Staff can use utilize the laundry service that goes out every other week with our store run and returned back to camp for a fee. The turnaround is about a day and costs about $15.00 per load. Staff who prefer to do their own laundry can do so on their weekly day off.
Weather
Although most of the summer our temperature stays between a comfortable 60 – 85 degrees Fahrenheit, the beginning of the summer is typically more chilly. Though rain is rare, fog is not and can definitely make your things damp overnight. Staff members will need a warm sleeping bag and warm clothes to keep comfortable at night (an extra blanket wouldn't hurt) as the temperature can dip below 49 degrees at night. Also, it is important to bring long-sleeved clothing and a winter hat (California gets cold too!).
Evening Program
Every night campers and counselors participate in an evening program activity. These include activities such as dramas, barn dances, lawn games or all-camp campfire. Staff are assigned responsibilities during evening program and will help plan and perform one evening program each session. The Evening Program Specialist oversees this program area.
Electricity at Camp
There are a few places at camp where electricity is utilized but between the hours of 9PM and 6AM, you will have no lights except for the stars (which are plentiful and gorgeous). That being said, It will be necessary for you to have a flashlight (or headlamp) and some staff bring battery powered lanterns for the tent as well.
Curfew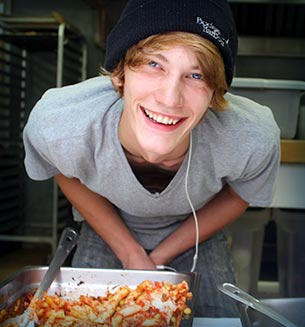 The curfew for all of our summer staff is 11:00 pm (Trust us, you'll be tired).
Personal Belongings
Please be reminded that you are living in a tent that cannot be locked and most of your belongings will be in the tent with you. Farm Camp is not liable for any lost or stolen property though it is a rare occurrence that ever anything goes missing. Staff are able to put small valuables (passports, plane tickets, cash, etc.) in our office, and must store prescription medications with our nurse.
Visitors
Due to security concerns, Farm Camp does not allow summer staff to have visitors while camp is in session.
Alcohol, Tobacco, Drug Policy
Smoking is not permitted on Farm Camp premises. The use of any controlled substances is absolutely prohibited while you are a staff member at Farm Camp. Absolutely NO alcoholic beverages may be brought onto camp property and no one is to return to camp under the influence. If it is found that you have been any of the aforementioned you will be promptly asked to leave camp.
Staff Screening
We fully screen all applicants before hire and during Staff Training with thorough background, reference checks and fingerprinting. This includes county, state, and national databases.
Staff Payment Options
Although we can issue standard checks (cheques) for payment, we do require that all domestic staff (or international staff who have American bank accounts) enroll for direct deposit. Both international and domestic staff can also choose to receive their salary on a Pay Card which operates like a debit card. Information about setting up direct deposit or pay cards will be provided after hiring but before the start of camp.