Camper Forms
From our website click on 'My Account' and login with your email address and password. Once logged in, under the 'Forms Dashboard', click on 'Forms and Documents'.
Required camper forms are:
Health History Form (online)
Transportation Form (online)
Camper History Form (online)
Camper Questionnaire and Agreement (online)
Horseback Riding Release (online)
Physician Exam Form (return by fax/scan & email)
Parent Authorization Form (return by fax/scan & email)
Farm Camp's accreditation requires that each camper receive a physical examination within 12 months of attending camp and also complete a new Physician's form each year.
All camper forms are due 4 weeks before camp (except Transportation, which is due 2 weeks before camp). Campers CANNOT attend camp without completed forms.
Footlockers & Luggage
1-week sessions: We recommend a duffle bag for luggage.
2-week & 4-week sessions: We recommend a footlocker or plastic bin for luggage. Please see the Camper Packing List for more information on what items to bring to camp.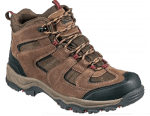 Farm Camp can have moist fog from time to time and traditional suitcases do not keep clothes dry during the longer sessions. If you are looking for a sturdy footlocker, this Husky has been our favorite! Some families like to use large sterilite bins to store camper gear, and others still prefer traditional camp trunks – try everythingsummercamp.com for those. Footlockers and other luggage for all campers flying to Oakland Airport should be sent via UPS or FedEx directly to camp. Items that are shipped to camp will be shipped back to you at the end of your session via UPS and billed to your credit card on file.
Camper Mail, Emails, and Photos
Please do not send packages containing candy, food, gum, or small plastic toys. All packages will be opened in the office before disbursement, and all packages containing these items will be disposed of. Please inform friends and family of our policy.
Mail and packages are distributed daily.
UPS/FedEx/Postal Service Mailing Address:
Camper's Name
Farm Camp
34285 Kruse Ranch Road
Cazadero, CA 95421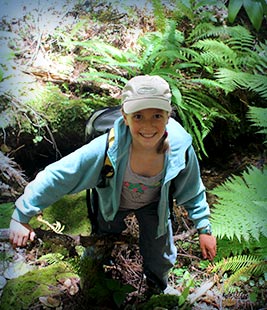 If you would like to email your camper during, their session you have that option through your online account. Once logged in, go to the tab "Credit Card for Email and Photos", enter your password, and choose the amount you would like to put towards camper stamps. You can then click "Email" to compose an email to your camper. Each email sent costs $1, and must be submitted by 12pm to be distributed to campers at lunch.
You also have the option to view and purchase photos from your account. By clicking on "Photos" you can see photos from your campers session that are available for purchase. We also post pictures and updates to our Farm Camp Facebook page to keep parents, families, and friends current with what's happening at camp throughout the summer.
Camp Store
Clothing and supplies such as T-shirts, hats, toiletries, sweatshirts, stationary, stamps, stuffed animals, batteries, and more are available at our Camp Store! You can pre-determine how much you would like your child to spend at the camp store. Prior to your child's first day of camp, log in to your camp account and go to "View Account" and click "Fund" to deposit funds into the Camp Store account. You also have the option to send your camper with cash or a check (made out to Farm Camp) to be deposited into their store account on check in day.
Any amount remaining in the camp store is donated to the Farm Camp Scholarship Fund. This fund was established to send deserving children to camp that could otherwise not afford to go. We work with two non-profit groups from San Francisco to find kids who would really benefit from a session at Farm Camp. To have your store money refunded, please email info@farmcampca.com.
Recommended amount for each camper: $50 – $100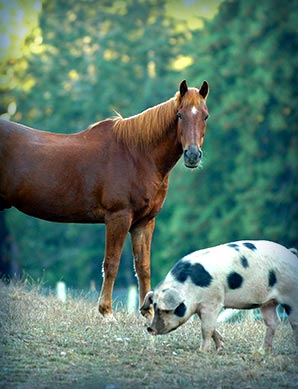 Advice to Parents
Going to camp is an excellent time for children to grow, gain independence, confidence, and make lasting friendships. Sometimes the separation from family, friends, and familiar surroundings can be a big transition.
We take great pride in our counselors and their ability to help your child gain independence and learn how to adjust by keeping them involved in the program. It is very important to us that all children attending camp have made the decision to come themselves. Because of the strong emphasis on the child's desire to come to Farm Camp, very few campers leave early due to homesickness.
Please keep the camp office informed on any recent changes in your family. Divorce, death, serious illness, or a recent move may be unsettling for a child. Also, let us know if your camper has a lot of anxiety about going away to camp for the first time. Any information that will help make the camp experience the best it can be is welcomed and strictly confidential.
We suggest writing letters that are newsy and focus on the things your camper is doing at camp. Lonesome letters about how much the dog misses your child or how the house just is not the same usually contribute to feeling homesick. Include in your letters wishes of fun, good times, and support. It is helpful if bad news can be withheld until your child returns from camp. If this is not possible, please call us and we will assist you.
We do understand that parents also get homesick for their child. Just remember how valuable the experience is for them and how much they will have to share with you when camp is over.
Parent Resources
Videos
Articles
People in the News – What They Are Saying About Camp